Our Sew-in Weave Services Include
Enclosures
None of you your natural hair left out. Very natural looking less maintenance
Cut and style included: $155.00
Full Head Sew-Ins
Small amount of your natural hair left out. allowing you to part any place on your head.
Cut and style included: $99.00
Alopecia Net Weave
For severe thinning, balding or very short hair.
Cut and style included: $175.00
Lace Closures
None of you your natural hair left out. Very natural looking less maintenance
Cut and style included: $175.00
The video above shows a Natural sew-in weave Bob cut by 3 Girls and a Needle.
Here is what the client had to say. 
"The service is awesome. The service is quick and it's affordable and I would definitely come here again"
Tiffany
We might not always know what we want but we certainly know what we don't want. Check out this video where Tammy takes us through the do's and don'ts of sew-in weave technique, showing the problems with a bad sew-in weave and correcting it for a beautiful finished product.
Over 6.5 million people per year deal with the challenges that come with alopecia. From the inherent effects of the disease to the beauty techniques that cause additional damage to the hair, it can be a difficult process to get the hairstyle you want. Watch as Tammy discusses the best ways to keep the remaining hair healthy, how to grow out any damaged hair and how a beautiful finished product should look.
Watch Tammy as she performs a Premium lace and silk closure installation. Notice she is wearing a closure herself with none of the hair left out. Her own install was completed at 3 Girls and a Needle of course.
Lashes
Strip Lashes $10.00
Individual Lashes $25.00
Eyebrows
Eyebrow Service: $8.00
Make-up
Full Face: $55.00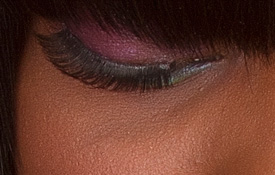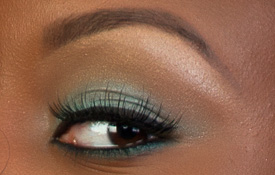 No more using a Rat tail Comb to get underneath each braid or track when you have an itch to scratch.
Go to the Gym with no worries: Put your hair in a high Pony Tail when Working out